Lost Car Key Replacement Ottawa
Have you lost your car keys & have no spare? Ottawa auto locksmith can replace your car key on site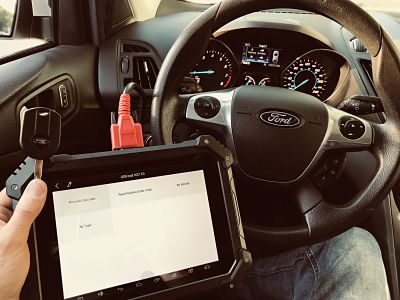 At Speedy Locksmith Ottawa, we can replace the keys of different kinds of vehicles like cars, motorcycles, trucks, vans, and more.
We can provide replacement key on site quickly to clients in Ottawa and Gatineau.
We can also create spare keys using the latest key cutting or key programming technologies.
Emergency Auto locksmith service
Lost My Car Keys & Have No Spare, What Should I Do ?
Even the most diligent and attentive people can lose track of their car keys.
You can drop them unknowingly, leave them behind in a café, lose them while out partying with friends, etc.
In such cases, you're locked out of your vehicle unless there's a spare key available and the car is vulnerable to theft.
Whether you have a chip key or a keyless fob, our auto locksmith can help.
Here's a look at what you can do when you have lost car keys: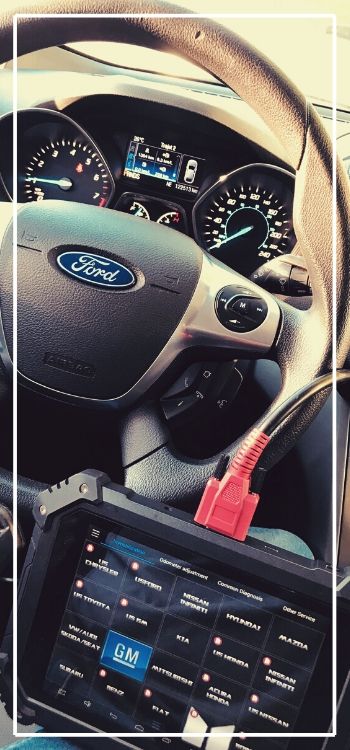 The locksmith will require some information about you and your car before they accept the job.
This is to ensure the entire process is legal and we aren't participating in vehicle theft.
You need to provide details like:
The make and model of your vehicle.
Vehicle identification number that's available in the vehicle logbook.
The car's registration number.
Personal identification documents.
Address to confirm that you're the car's owner.
Provide details about the current location if you are locked out of a vehicle and need an emergency locksmith service.
Different vehicles have different types of keys.
These keys can be divided into two categories; remote and non-remote or transponder.
The method of replacement depends on the type so it is a good idea to specify it when you call for a service.
Here's a look at the options:
Types Of Car Keys 
Remote Fob with Key – This system has two components, a remote and a key.
The fob turns the alarm off and unlocks the vehicle while the key is used to start the vehicle ignition.
Remote Entry Fob with an Integrated Key – This system has a single component that has both the remote and the key.
A remote fob will turn off the alarm, unlock doors, and disarm the immobilizer.
The integrated key is used to start the ignition.
Remote Keyless System Fob – Remote keyless system fobs are also a single component.
The remote is used to turn off the alarm, unlock doors, and disengage the immobilizer.
The key to start a vehicle's ignition is hidden inside the fob.
Transponder or Non-Remote Keys
Most vehicles that have been manufactured after 1995 have a transponder or non-remote keys.
These keys have a transponder implanted inside and that transponder is programmed to a specific vehicle.
There are no remote central locking system or remote control functions in the key.
If your car key is lost or broken, you will need a fresh set with a transponder chip that is programmed to match your vehicle's system.
Types Of Car Keys And How To Identify Yours
3. What's the Cost of Replacing Lost Car Keys?
The cost of replacing car keys can vary from one region to another and also depends on different factors.
You may face additional charges for emergency service calls as well.
The best way to get an accurate estimate is to call a local locksmith directly.
You can expect the price to be from 150$ to 500$ in Ottawa and Gatineau.
Factors that influence the cost include:
Vehicle Model – The car's type, make, model and age will influence the cost.
Immobilizer System – Your vehicle's immobilizer system will also influence the cost.
Key Type – Remote key fob, keyless entry, or keys made before 1995 without a transponder chip maybe a little more expensive to replace. 
We are happy to provide quotes on the service so you can make an informed decision.
Our quotes are straightforward and have no hidden costs
4. You Don't Have a Spare Key
If you have lost your vehicle's only key, don't worry.
We can provide car unlocking and car replacement key and we also program it to work with your vehicle.
We can also erase the old key from the system and will no longer work with your vehicle so there's no need to worry about auto theft.
That's why we always encourage clients to call an auto locksmith quickly.
Your car will be vulnerable to theft as long as the old key is still compatible.
5. How Long Does It Take to Get a Spare Key Set?
The time locksmiths take will depend on the type of key, the model of car, and whether they have the required key blank in stock.
We make an effort to maintain a full stock of blanks for popular car brands and models.
In most cases, we're able to provide replacement keys at the same day.
Our team will give you a more accurate timeline when you contact them.
The average time to make a car key on site is 30 minutes.
6. Will You Need to Change the Car Locks?
Vehicle locking systems aren't like residential locks.
You don't need to replace the system to ensure your vehicle is safe from auto theft.
We can either reconfigure the vehicle's locking program or deprogram the missing keys.
Deprogramming missing keys is fairly easy and only involves accessing the car's database using special equipment.
We remove the entries for lost keys, which means they are no longer recognized by the vehicle's system.
7. Is The Replacement Covered by Insurance?
Most insurers only cover lost or stolen car keys through an upgrade or add-on packages.
Some policies do cover the related costs so it is a good idea to double-check before paying out of your pocket.
Read the terms and conditions mentioned on your policy documents to see if lost keys are covered.
Check whether claiming insurance will affect any other part of the policy before filing the paperwork.
8. What If Your Car Keys Get Stolen?
We can deprogram (erase)  your stolen keys or reconfigure the car's locks and ignition to ensure no unauthorized person can gain access to your vehicle.
9. What Kinds of Vehicle Keys Can A Locksmith Replace?
A locksmith can replace the keys of motorcycles, motor scooters, vans, caravans, trucks, and different kinds of cars.
We can also replace the keys of different manufacturers like Honda, Ford, Toyota, Subaru, Mitsubishi, Kia, Hyundai, Dodge, and more.
You don't need to take your vehicle to the locksmith.
We offer a mobile locksmith service in Ottawa and Gatineau so you can request a visit from a qualified locksmith to handle the issue.
If you want to know more, don't hesitate to contact Speedy Locksmith Ottawa today!