Broken Key Extraction Service
When there is a broken key in a lock safeguarding your building or vehicle door, it's very frustrating.
You want to continue with your business or personal activities as usual, but you are stuck.
Without a master locksmith to do the job, you could be locked out for days.
If you try to do it yourself, you could make the situation worse.
It will be more expensive to replace the entire lock than it will be to wait for a professional to remove the broken key.
While you are asking the universe for patience, we hope you will call our Ottawa locksmith service.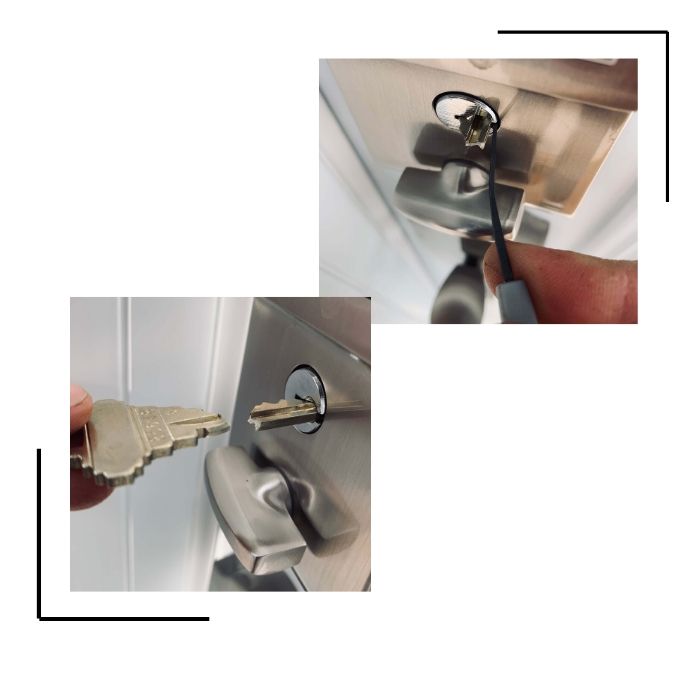 Get an emergency locksmith now!
We Perform Broken Key Removal 7 Days a Week
It might seem surprising how we can respond to customers who are locked out every day of the week.
We maintain a fleet of vehicles that serve all areas of Ottawa.
Each of our service vehicles is operated by a friendly locksmith with extensive knowledge of many kinds of locks, both keyed and electronic, in every type of vehicle and door.
We also know how to rekey your lock in case you lost the key and install high security locks when you want tu upgrade your security.
When you call us for our rapid broken key extraction service, we will gladly provide an estimated time of arrival and a competitive quote. 
Common Causes of Broken Keys
There is not enough lubrication inside the lock.

The lock mechanism is dirty.

You tried to unlock the door with the wrong key.

There was already a broken key fragment inside the lock. 

The lock isn't working properly.
Beware of the DIY Approach for a broken key in lock
We never recommend forcing a lock containing a key fragment! While it is possible to use lubricant and needle-nose pliers, a saw blade, or a flathead screwdriver to remove a broken key, you run the risk of making a bad situation worse.
If you push the key in further or insert the tool the wrong way, part of the key blade that is already in the lock will move more inside the locking mechanism.
If you wait for us to come and assist, we will quickly assess the situation and use our professional tools to do the job correctly.
With our master locksmiths, you get broken key removal and peace of mind. 
Contact us today for a free quote!