Door Closers Installation, Adjustment & Repair
A door closer is a regulating and spring-loaded mechanical arm that shuts and latches a door mechanically after it has been opened.
Door closers are normally filled with hydraulic fluid, which moistens the door swing and controls its operations.
There are different types of hydraulic door closers, including in-door closers, in-floor closers, concealed in-frame closers, and surface-mounted closers.
Regardless of the type of door closer you install, you can rely on its effectiveness as long as it is installed properly.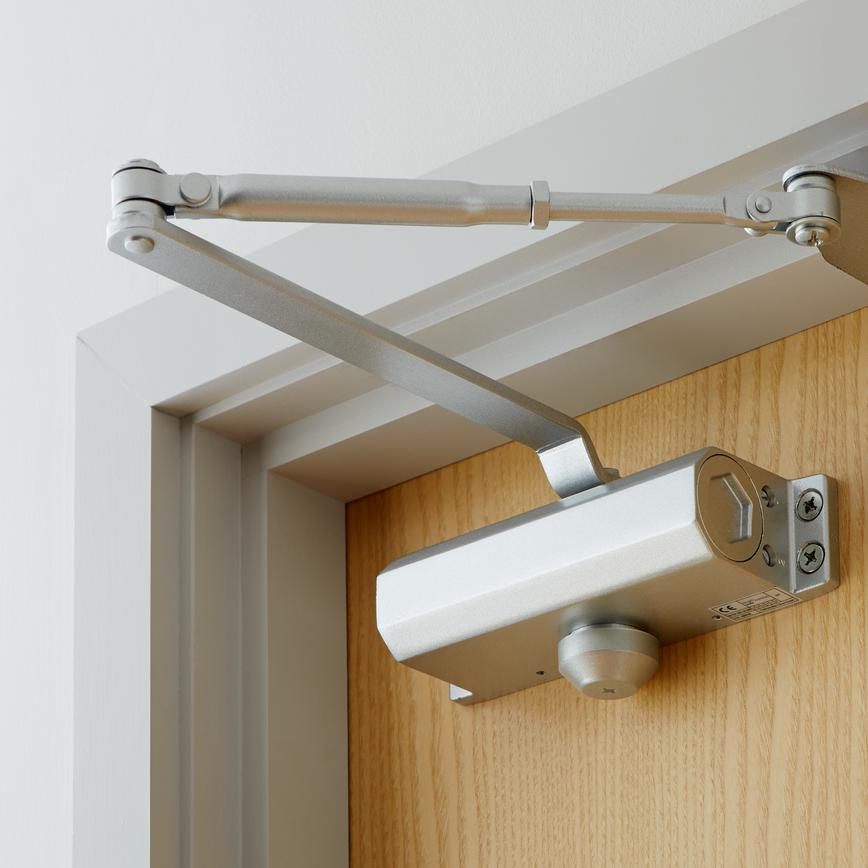 Surface Mounted Door Closers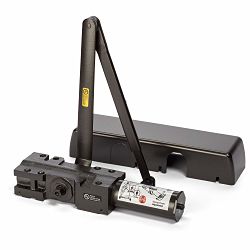 Overhead Concealed Door Closers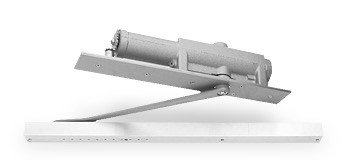 Floor Mounted Door Closers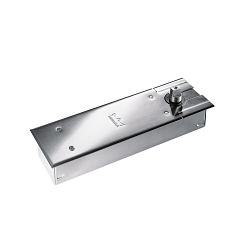 Need a Door Closer Installation!
Why you should install a Hydraulic Door Closer
A hydraulic door closer serves a variety of functions as it closes and latches the door.
Firstly, it prevents the door from slamming, which saves fingers from injury, allows people carrying heavy cargo an easy pass, and prevents damage to the property.
Another reason why installing a hydraulic door closer is a good idea is that it helps maintain the fire-rating of a door.
With a fire-rated door, you can rest easy knowing that it will prevent the passage of smoke or fire between compartments.  Therefore, installing a door closer is one of the ways to add safety and security to your home or commercial space.
If your door closer is no longer fulfilling its purpose to protect your property and the people in it, it might be time to replace it with a new one.
You should note, however, that installing a new door closer isn't an easy DIY project.
Unless you are a technician, it's best to delegate this task to a professional. This is where we come in.
When do you need to replace a door closer?
If you notice the door is no longer closing fully and adjustment has not solved the issue.

When door closer hydraulic fluid (oil) leaking.

 If the door is slamming.
What is the purpose of a door closer?
A door closer will ensure that your entrance door has closed securely after someone passes through it.

Prevents the door from being closed too fast

Emergency and Fire doors should be kept closed at all times.
The door in my building slams all the time even though it's got a door closer on it, can you fix it or does it need to be replaced?
The door closers that we install have adjustable closing and latching speeds so to fix your problem it could be simple speed adjustment If this doesn't work, it could be that your closer is on its last legs and needs to be replaced.
How do you adjust a door closer?
Watch our instructional video on how to adjust a door closer! 
Our door closer is leaking oil can we repair it ?
A door closer that leaking oil need to be replace.
Get Professional Help with Hydraulic Door Closer Installation
At Speedy Locksmith Ottawa, we are committed to providing unparalleled door closer installation, maintenance, and repair services.
Our technicians have many years of experience coupled with the expertise needed to deal with different types of door closures and door systems.
We also offer local locksmith services to automotive, residential, and commercial clients in Ottawa. 
Contact us or call us at (613) 627-2954 today to find out more.