Ignition Replacement & Repair On-Site
If your ignition switch needs replaced, you don't need to go all the way to the dealer and subject yourself to all those extra charges. Instead, call a qualified locksmith.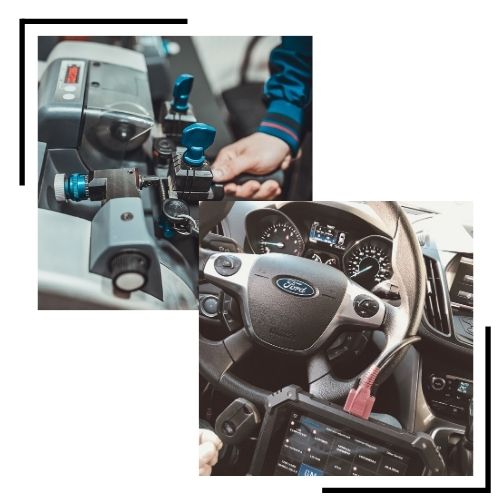 Car key replacement and ignition problems solution
The ignition is a very significant component of your vehicle as it not only controls the engine's starter system but also regulates the power source for the vehicle's major electronic devices.
Unfortunately, it is also part of the elements that are disposed to recurrent damages as a result of the degree of wear and tear it encounters in the process of entering and removing the keys.
Nonetheless, there is no extent of ignition problems that Speedy Locksmiths cannot handle.
Signs of a Faulty Ignition
Like we have earlier said, your vehicle's ignition is susceptible to wear and tear.
Therefore, it is significant to always be on the lookout for any possible signs of repair.
Here are some indicators that you may need to call a professional locksmith to check out your car: 
Clogged or dirty ignition
A faulty ignition switch
The key fails to turn
Damage resulting from criminal tampering
The vehicle fails to start
The key is turning, but the engine fails to crank
The key fails to turn, or it has stuck in the ignition
The key enters ignition, but it cannot be removed
A broken key that is stuck in the ignition
Why You Should Use a Locksmith Instead of a Dealer
There are several advantages that you always stand to luxuriate in for choosing a car locksmith over a dealer to handle your vehicle's ignition problems. Here are some of the reasons why:
- Our locksmiths are mobile they come to you and fix the problem on site
You are not required to tow your car anywhere.
Our team of experts comes to your location, and they perform an on-site job, thus saving you a lot of time.
On top of that majority of dealers are only accessible in the course of office hours while locksmiths are available 24 hours a day.
- Locksmiths are way cheaper than dealers
Most frequently, you are eventually going to pay more to a dealer for any car repair services.
Additionally, you are going to incur more costs to convey your vehicle to a dealer since you cannot drive you might end up using tow truck services, which you will pay for.
Frequently asked questions