Deadbolt Repair & Install In Ottawa
Deadbolt locks are a locking mechanism that cannot be opened without being rotated by a key, using a thumb turn or a keyless code entry and are usually used on exterior doors.
Without the right key to a deadbolt, gaining access is much more difficult making this mechanism the way to go as far as home and business security.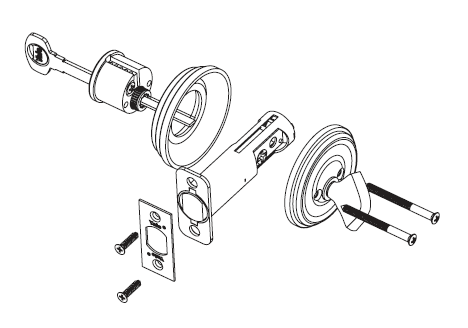 Our Deadbolt Locks Suppliers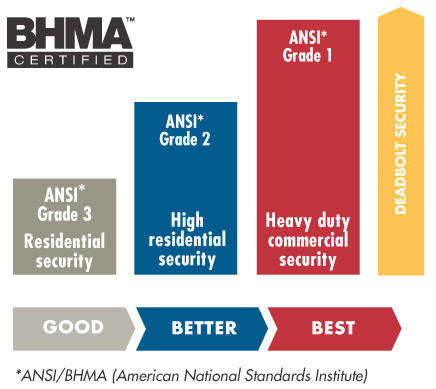 Deadbolts offer superior protection over spring bolt locks, which are easier to pick by intruders, using a steel bolt that is secured into a door jamb socket and strike plate of a door frame.
Each lock has a lock grade from the ANSI/BHMA grading system for the United States and Canada and come in three grades: 
Grade 1 is the strongest grade mostly used for businesses but can be used in personal residences as well.
Grade 2 is considered to be for high residential security and low commercial grade. 
Grade 3 is the basic residential security lock.
Most common Deadbolt locks we install
Common Types of Deadbolt Locks
There are also different options when looking to secure your home or business.
Here is a list of some of the more common types of deadbolt locks:
Single cylinder deadbolt allows you to lock and unlock from the outside and has a twist knob on the inside. 
Double cylinder requires a key to lock and unlock from both sides of the door. This type is commonly used if there is a nearby window so that an intruder cannot break the glass to reach inside and open the door.  
Classroom-function where thumb turn unlocks the door. 
Exit-only deadbolt has no external cylinder. 

Vertical deadbolt resist jimmying the lock by intruders using a pry bar. 
Don't hesitate to call our technicians to learn more about securing your home or business. 
Can you install a deadbolt  if i don't have the hole in the door?
Yes, Our locksmiths can make a new hole in the door and install a lock for any type of door.
If i install a high security deadbolt can i make more keys?
Yes, we can make you as much as you need with the security card that you will receive you will have a unique code to make more keys.
I have 3 deadbolt in my house with different key can we make them work on the same key?
Yes, we can make all the locks in your house work on the same key not only the deadbolts.