Lock Installation Services
Got a new lock you need installed?!
Save yourself the hassle of resizing holes or chiselling behind your strike plate.
We'll install your new lock for that perfect fit and finish.
Our experienced and certified technicians receive ongoing education and stay up to date on the latest standards and best practices. We take pride in executing your system design with quality craftsmanship so it functions as desired and is reliable.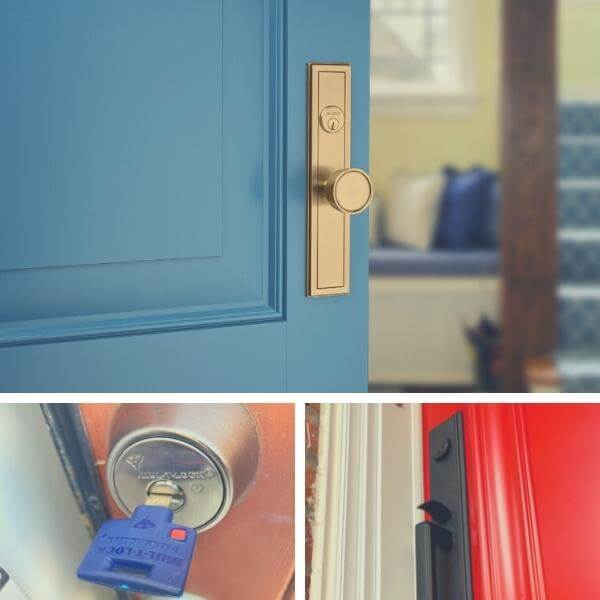 Lock installation service for commercial and residential

Locking and security systems are basic for businesses and residences.  
New businesses are opening and homes are being sold, remodelled and built, all of which need proper locks. 
In addition, there are always improvements and upgrades available.
Commercial and residential locks are very different but each of our customers requires the best possible locks for their purposes and within their budget constraints. 
That is why we are here to help.
We only deal with the highest quality products from leading manufacturers. 
Our service is professional, efficient and friendly. Each project receives our best care and attention.
Yes! I want a free quote!
Experienced and Qualified Locksmiths

We have built a team of experienced, qualified locksmiths, consultants, and customer service representatives that are ready to help you consult on your locksmith needs and provide you with the advice gleaned from years of working with clients of all sizes and requirements.
We only work with the best available products on the market and are trained in installation and repairs.  We offer a 24-hour answering service that will permit you to access our services at any time.
For our commercial clients, we offer a full range of consulting services to assess needs and offer suggestions for improvements.
  We are also available for repairs, upgrades, and regular maintenance. 
We can deal with door closers for the disabled, panic bars, and other opening or locking devices.  Of course, Emergency locksmith services are part of our standard operation.