People rarely think about door knobs. As long as they do their job. Some of us care about the aesthetic appeal of door knobs while others care only for their functionality.
Until the door knob breaks down, we rarely wonder how it works or how important it is to our safety and security.
How Does a Door Knob Work?
Two parts of the door knob are located on each side of the door. They are attached to the spindle that passes through the door.
The spindle goes through the latch, located inside the door.
The bolt is connected to the latch, which sticks out of the door and slides into an opening in the doorframe to prevent the door from opening.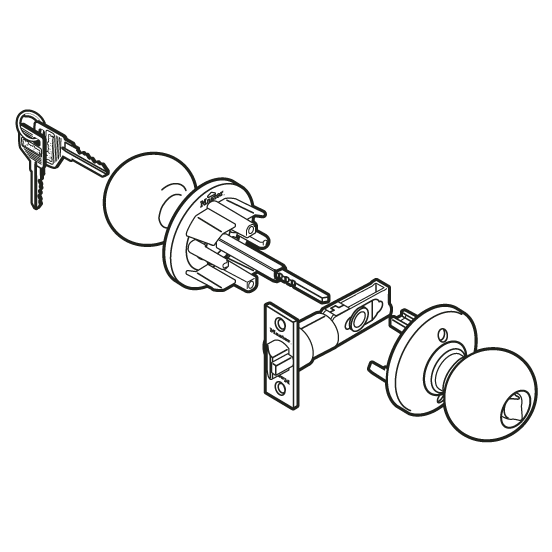 Our Door Knobs Locks Suppliers
Need your door knob replaced ?
What Types of Door Knobs Functions Exist?
You can choose among several knob types, depending on your preferences and requirements:
Keyed entrance – used both on the interior and exterior doors, these knobs have a key cylinder on the exterior.
On the interior, they have a push or turn button to lock or unlock the door.
Privacy – used on interior doors, these knobs have a push or turn button on the interior.
They can be unlocked from the outside with a generic tool.
Passage– used on closets or passages, these knobs don't lock.
They are simply used to keep the door from swinging open.
Dummy – these door knobs are used in places where a knob may look appealing but the latching functionality isn't required.  
Which Door knob is Right for Me?
When choosing the right door knob for your needs, keep the quality in mind.
Low-grade knobs don't last long, especially when installed on exterior doors.
Durable materials coupled with professional installation can help you enjoy your door knobs for years to come.
At Speedy Locksmith, we have a wide choice of door knobs for your needs.
To get assistance with selection, installation or replacement, don't hesitate to contact us at a convenient time.