Time To Change The Locks? Same Day Lock Replacement in Ottawa
Let us help you make your home safe with our professional lock replacement, repair
Efficient, Trustworthy Lock Replacement and Repair
Locks are a crucial element in your home's security and your safety.
If your home's locks are compromised in any way, your family and possessions are vulnerable to break-ins.
Don't delay in calling Speedy Locksmith to repair or replace your locks.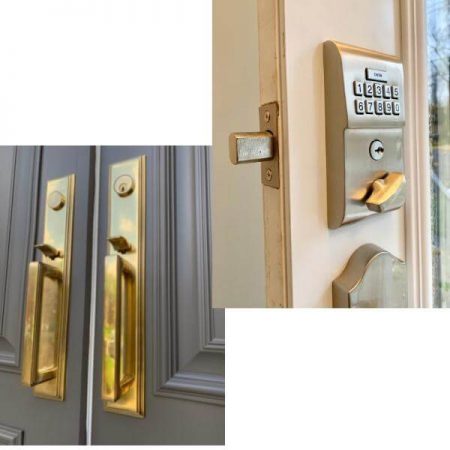 Yes, I want a free quote!
Speedy Locksmith Ottawa Can Replace All Types Of Locks

Speedy Locksmith serves all neighbourhoods of Ottawa-
let us help you make your home safe with our professional lock repair, replacement, or rekeying services. 
Contact Speedy Locksmith Ottawa for a fast appointment today.
Store front locks

Mortise locks
Most common locks we replace
Top Reasons to Have a Locksmith Change Your Home Locks

Have you noticed that your locks look like they've been tampered with? If there's been a break-in attempt, even if it was unsuccessful, it's urgent that you call a locksmith to repair or replace your locks.
Would-be thieves may have been in your neighbourhood trying locks to find easy targets to return to at a later time.
If your lock is causing you problems because it's damaged or old, we can help with that, too.
- You've Just Moved In to a New Home
When you move into a new home, you have no idea who else might have a key.
For security and peace of mind, you should rekey or replace your locks.
With rekeying, we replace the key pins and issue you new keys, but the existing door hardware is unchanged.
This is typically a more affordable option than full replacement of all door hardware.
New tenants in a rental property will feel safer knowing there's no chance someone else could let themselves into their home. It also might be a good idea to replace the locks when a roommate has moved out.
If your keys are well and truly lost, it's best to get your locks rekeyed or replaced.
It's unlikely that unmarked keys could be used by someone to let themselves into your home, but it's better to be safe than sorry, especially if you don't know how or where you lost them.
- How much does it cost to change locks in an apartment?
Changing locks for your home costs anywhere from $95 to $300 on average plus 29$-85$ for the service call.
- If i need an emergency lock replacement service how fast can you do it?
We aim to be at the client place in 30 minutes or less.
- I only have a door knob on my door can you add a dead bolt lock on the door if i don't have a hole in the door?
Yes, we can add a lock for any type of door wood or metal.